!— Bootstrap core CSS —> <!— Custom styles for this template —> <!— HTML5 shim and Respond.js IE8 support of HTML5 elements and media queries —> <!—[if lt IE 9]-> <!-[endif]—>

<!— Menu —> <!— ========== HEADER SECTION ========== —> <!— /headerwrap —> <!— ========== JUST LISTEN ========== —>

Genuine emotions since forever

<!— /container —>

<!— /g —>
JUST LISTEN.
" Time is the indefinite progress of events that occur from the past through the present to the future "

<!— /container —>

<!— /g —> <!— ========== NEXTEVENTS ========== —>
THE BAND.
sorry! we are silly (or how their friends call them: sillies) is a bunch of friends under the umbrella of music at the times of storms in daily life. The band was born in 2010. After releasing the EP "every song needs its weather to be recorded" in April 2012 and some different live gigs around Italy, two of the four friends decided to start new music projects. This was the time when two final members have been collected under the sillies' umbrella and they started playing together the typical sillies emo music until today. The drummer takes care of emotional and deep lyrics as well as of the production of the EP. The guitarist and lead singer gives his voice to the songs, plays the guitar and writes the songs together with his three friends. The second guitar and the bass players are also responsible for the deep back vocals and the songs composition.

sorry! we are silly were the opening act for Rivr in 2014 (together with Matt Canino from Latterman), for Geoff Farina in 2016 (from Karate), for Atlas Losing Grip in 2015 (with Rodrigo from Satanic Surfers) and for Joie de Vivre in 2015 as well (from Count Your Lucky Stars Records).

After more than 5 years of silence they experienced new emotions, pains and troubles. The four friends released their new EP "connection lost" in January 2018. It is the second EP of sorry! we are silly so far.

<!— /container —>

<!— /g —> <!— ========== WHOWEARE ========== —>
WHO WE ARE.
" A bunch of friends under the umbrella of music during the storm of life "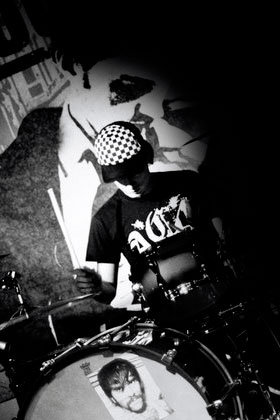 Drums | Vocals
R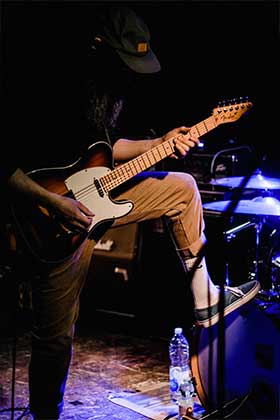 Guitar | Vocals
S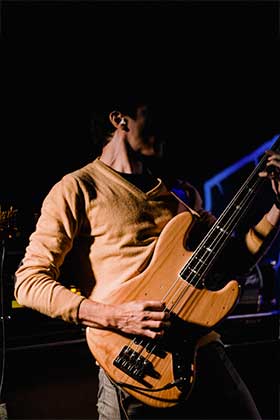 Bass | Vocals
L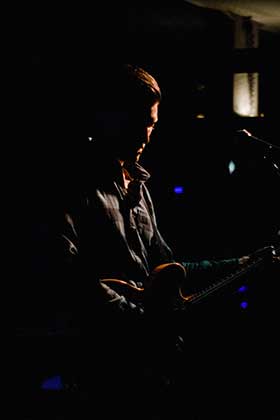 Guitar | Vocals
A

<!— /container —>

<!— /g —>

<!— /portfoliowrap —>

2019 . SORRY! WE ARE SILLY

<!— Bootstrap core JavaScript ================================================== —> <!— Placed at the end of the document so the pages load faster —>